News
Natural Comfort: Exploring Herbal Paths to Pain Relief
Nov 13, 2023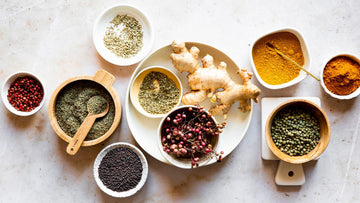 Pain management involves a variety of approaches, including medical therapies, physical therapy, and complementary and alternative medicine.
That being said, it has long been known that a variety of plants have analgesic (pain-relieving) effects. For this reason, EaseAway's delicate extract of five soothing, anti-inflammatory, and cooling herbs was created to offer this kind of natural comfort. 
Meadowsweet: a herb with anti-inflammatory properties, contains salicylates similar to aspirin.

Dandelion root: rich in antioxidants, supports liver health.

Mullein leaf: known for its calming properties, is used for respiratory issues.

Peppermint leaf: known for its cooling effects, may help with digestive issues.

Turmeric Root: containing curcumin, has anti-inflammatory and antioxidant properties.
 It's essential that you do thorough studies on each plant and take into account any possible drug interactions or pre-existing medical issues. Herbal medicines have varying degrees of potency and should be taken with caution.
How to use:
• For children aged 6 to 12, use 10 to 20 drops.
• Ages 13+: Thirty to forty drops.
• Take every four hours, as needed.
Warning: Use with caution if you're pregnant or breastfeeding.
Seek medical guidance before using herbs or any other alternative treatments, particularly if you are taking medication or have underlying medical concerns. Furthermore, using herbal remedies in place of professional medical advice or treatment is not advised.